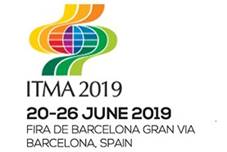 Texilmesa
Texilmesa is an Italian Company specialized in projecting and producing Precision Winding machines. Always appreciated for its high reliability and experience, it offers its knowhow to get the best technological solution.
Texilmesa has a solid experience in the production of Precision Winding machinesfor sewing threads, industrial and technical yarns, suitable for all types of natural and synthetic fibres. The range of machines is then completed with specific solutions for winding of raffia, glass fibers, carbon fibers, cords and elastic yarns, together with a new line of copsing machines, suitable to wind every type of yarns onto cops, flanged bobbins and big bottles.
Read more
Since 1974 Texilmesa is operating into trading and reconditioning of used machinery, preferring the sectors of cone-to-cone winders, hank-to-cone winders, doubling machines, twisting machines and machines for cops, by giving pre- and post-sale efficiency and reliability guarantee.
Send a request
Texilmesa assures supply of spare parts and accessories, both for new and 2nd hand machines, by giving a service of reconditioning and maintenance directly at customer's plant or in our workhouse. Phone assistance and prompt action, to give optimal service to customer.
Discover more
Contacts
Do you need information? Contacts.
Please contact us
we'll be glad to help you